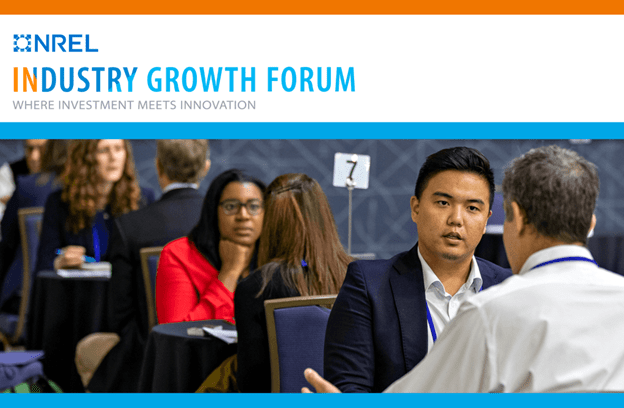 Date: May 2-3, 2023 
Location: Denver, Colorado
The National Renewable Energy Laboratory is hosting the Industry Growth Forum 2023 in Denver, Colorado. Entering its 28th year, the nation's premier cleantech commercialization-acceleration event aligns promising, preselected startups with venture capitalists looking for their next great cleantech investment.   
The IGF provides many opportunities to accelerate your level of impact in cleantech, including the chance to connect with over 500 of the world's leading cleantech investors, entrepreneurs, and industry professionals. Whether you are an investor, entrepreneur, or ecosystem partner, this is your chance to showcase your innovative cleantech solution or program.  Check out more details on the IGF website. Register to attend the Industry Growth Forum here and use early bird rates while they last through February 28!   
The 2022 IGF will be held May 2-3, 2023, in Denver, CO. We hope to see you in Denver!  
Learn more: nrelforum.com
Channel Partner Portfolio Company discount code:  CP10