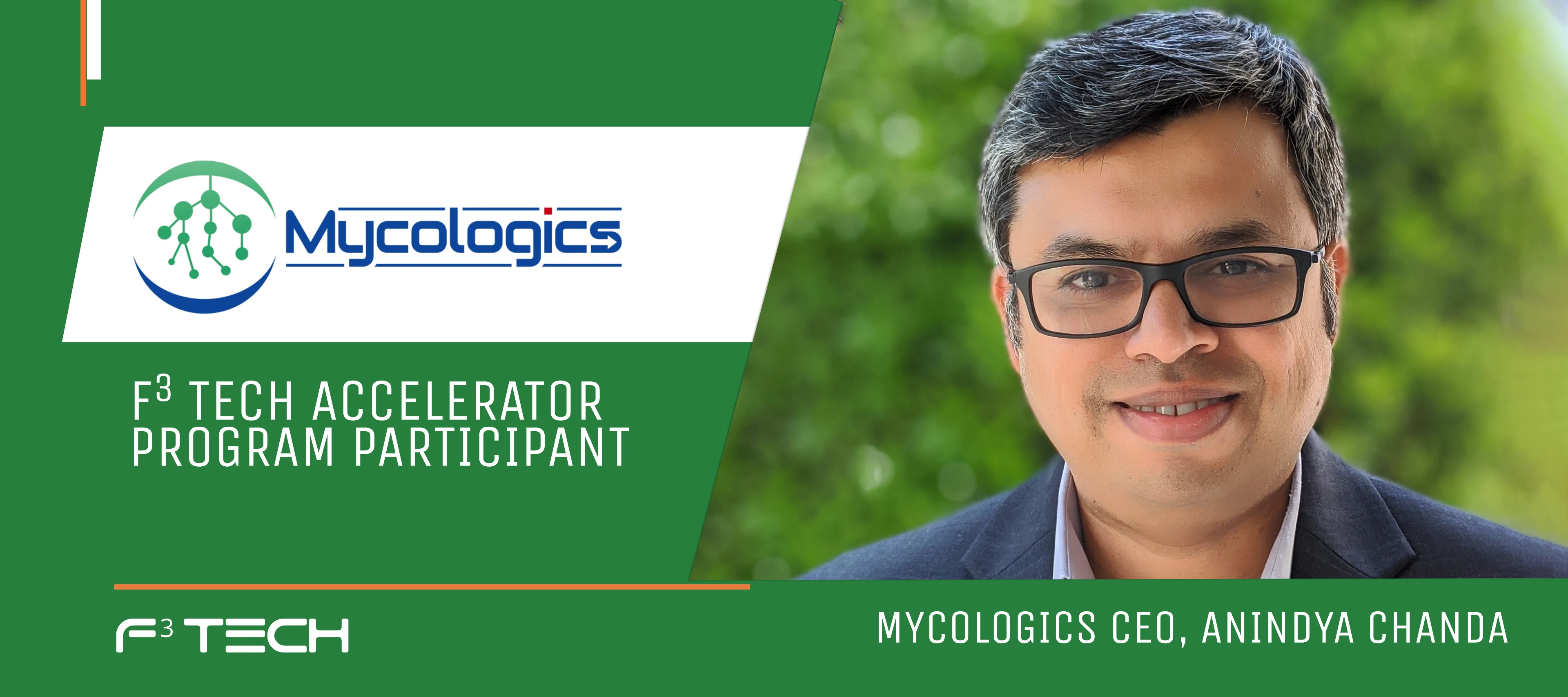 Mycologics, an early-stage biologics company, has moved into its lab at the Frederick Innovative Technology Center Inc. (FITCI) and is only weeks away from validating its novel antimicrobial solution against a wide range of pathogens. This exciting development is due, in part, to the support provided by F3 Tech.
FITCI is a business incubator and accelerator located in Frederick, Maryland, designed to cultivate entrepreneurship and reduce the risk of small business failures by providing entrepreneurs with the tools necessary to create a solid business foundation. The incubator is governed by a group of CEO advisors who provide supportive and critical advice, connections, and resources.
Mycologics is focused on developing solutions to safeguard food, feed, and health from harmful fungal pathogens and their toxins. The company's goal is to provide farmers with affordable broad-spectrum bio-fungicides that can increase their profit margins and decrease the spoilage of crops caused by fungal infestations and contamination. The company's founder, Dr. Anindya Chanda, is a microbiologist and mycologist with 20 years of experience in fungal and mycotoxin research.
F3 Tech, a leading commercialization program for early and late-stage companies, is supporting Mycologics through its F3 Tech Accelerator Program. The program provides funding and support for early-stage companies to prepare them for investment from industry partners, and investors. The program is designed to expedite commercialization, accelerate manufacturing, customer acquisition, and revenue development, and attract top innovators who match the industry partner's commercial needs.
One of this year's topics of interest for the F3 Tech Accelerator Program is focused on solutions to mitigate the growing resistance to insecticides, pesticides, herbicides, and fungicides commonly used in commercial crops. Companies selected for the program will receive non-dilutive capital investment for use in manufacturing and other CAPEX scaling initiatives that will expedite their commercialization strategy, while also promoting Maryland as an optimal location for advanced manufacturing facilities.
Dr. Chanda expressed his gratitude for the opportunity to participate in the F3 Tech program, saying that it fits perfectly with Mycologics' strategic goals and provides access to the resources necessary for the completion of several of the company's technical and business milestones.
The support from F3 Tech and FITCI is invaluable for Mycologics as it works to develop its innovative antimicrobial solution. The company is now poised to bring its product to market, helping farmers around the world produce more quality crops and reduce the damage caused by fungal infestations and contamination.
The partnership between Mycologics, F3 Tech, and FITCI represents a significant step forward in the fight against harmful fungal pathogens and toxins. The support provided by these organizations will help Mycologics bring its innovative solution to market and improve the lives of farmers everywhere.