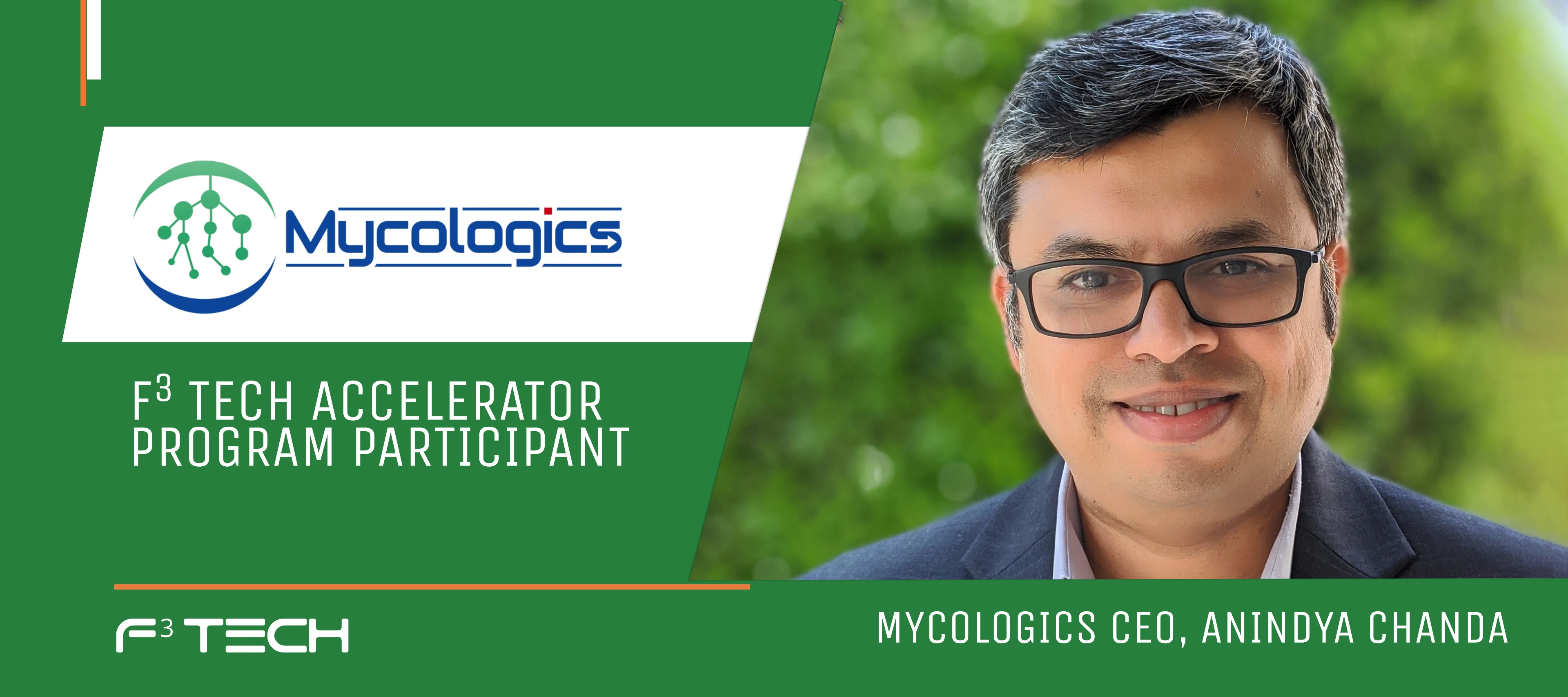 EASTON, MD (June 23, 2022) – F3 Tech, a leading commercialization program for early and late-stage companies supported by the nonprofit Eastern Shore Entrepreneurship Center and the U.S. Economic Development Administration, is pleased to announce Mycologics as the first company selected to participate in this year's F3 Tech Accelerator Program.
Mycologics is an early-stage biologics company focused on developing solutions to safeguard food, feed, and health from harmful fungal pathogens and their toxins. The company is currently developing a line of affordable broad-spectrum bio-fungicides and anticipates finalizing an initial prototype of the product this year with support from F3 Tech and Johns Hopkins University. Mycologics was founded by Dr. Anindya Chanda, a microbiologist and mycologist with 20 years of experience in fungal and mycotoxin research.
"Our vision is to enable farmers to produce more quality crops that can increase their profit margins,"
said Dr. Chanda. "Approximately 25-30 percent of food crops are damaged every year due to fungal infestations and fungal toxin contamination. The spoilage of crops is hurting farmers all over the world."
One of this year's topics of interest for F3 Tech Accelerator Program is focused on solutions to mitigate the growing resistance to insecticides, pesticides, herbicides and fungicides most commonly used in commercial crops. Applications for the F3 Tech Accelerator are being accepted on a rolling basis to meet the urgent needs of F3 Tech industry partners. Companies selected for the program will have the chance to receive non-dilutive capital investment for use in manufacturing and other CAPEX scaling initiatives that will expedite their commercialization strategy, while also promoting Maryland as an optimal location for advanced manufacturing facilities.
"I am immensely grateful for this opportunity," said Dr. Chanda. "The scope of the F3 Tech program fits perfectly with Mycologics' strategic goals and will give us access to resources necessary for the completion of several of our technical and business milestones."
To apply for the F3 Tech Program, please visit: https://f3tech.org/program/accelerator/
About F3 Tech
The F3 Tech Accelerator Program is an initiative of the Eastern Shore Entrepreneurship Center (ESEC) which was developed in 2018. F3 Tech provides advanced business advisory support for early and late-stage companies to prepare them for potential investment, commercialization and collaboration with its industry partners, and investors.  For more information, please visit: https://f3tech.org/.