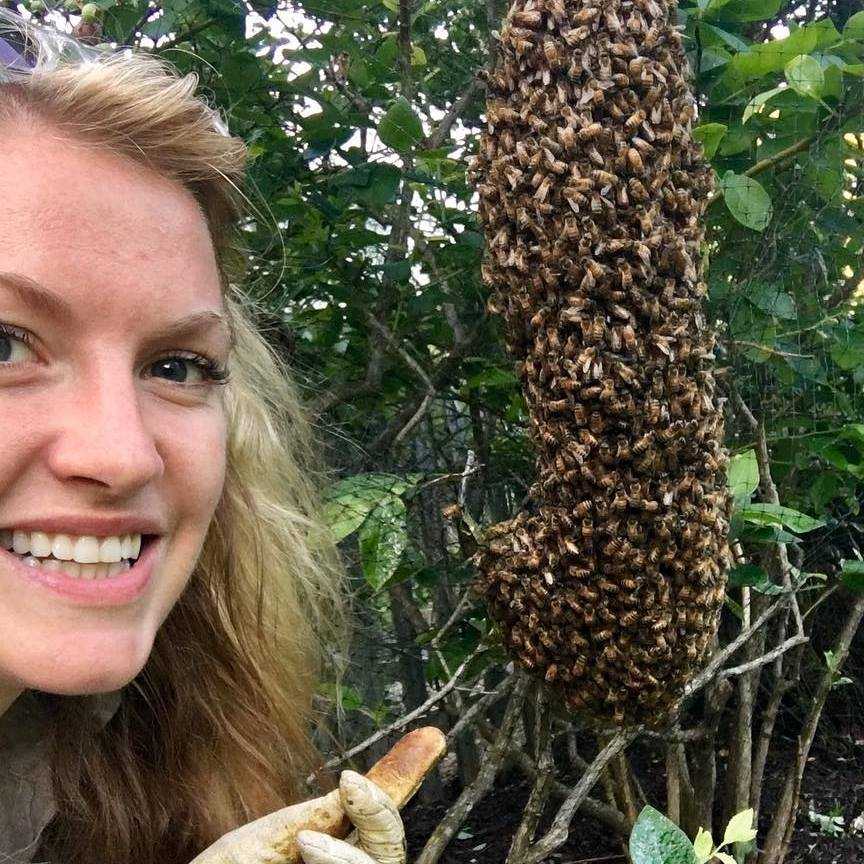 Baltimore Entrepreneurs Pollinate Apiculture Start Up
Participants in agriculture accelerator form company to benefit beekeepers and farmers
When two Venture for America (VFA) Fellows from the Mid-West met in Baltimore, the result was sweeter than honey. Dawn Musil and Nick Zajciw discovered their shared passion for apiculture – aka beekeeping – on opening day of their VFA training.
Joining forces, they co-founded HiveLend – an agritech start-up and member of F3 Tech's inaugural accelerator program – to simplify and strengthen the exchange of pollination services between farmers and beekeepers.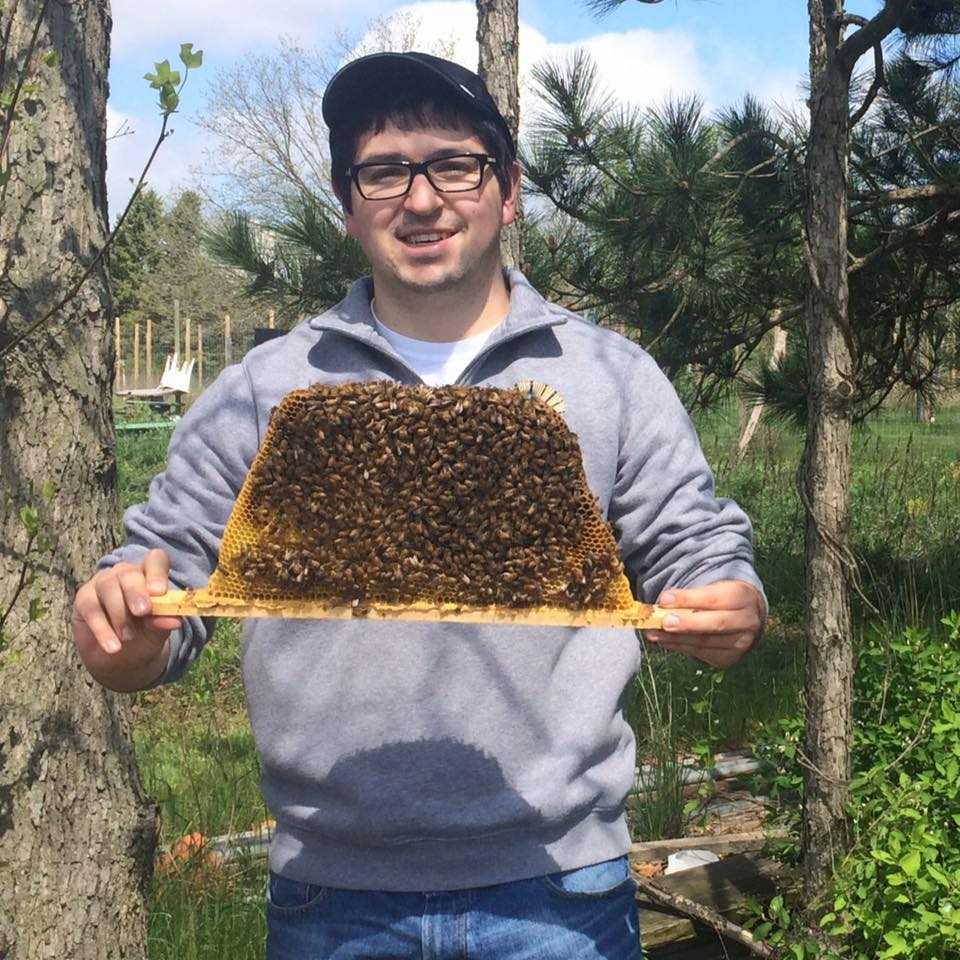 The drastic rise of Colony Collapse Disorder (CCD) beginning in 2006 – and lack of a centralized network between beekeepers and farmers – created an uncertain future for the agriculture industry. HiveLend is developing a pilot, statewide network in Maryland to speed and ease communication, increase pollination fees, generate larger crops, and combat honey fraud.
"Pollination is one of the best ways to increase crops naturally. It gives farmers and beekeepers an opportunity to increase their margins without fertilizers," said Dawn. "HiveLend is creating a sustainable system to ensure that both are financially profitable."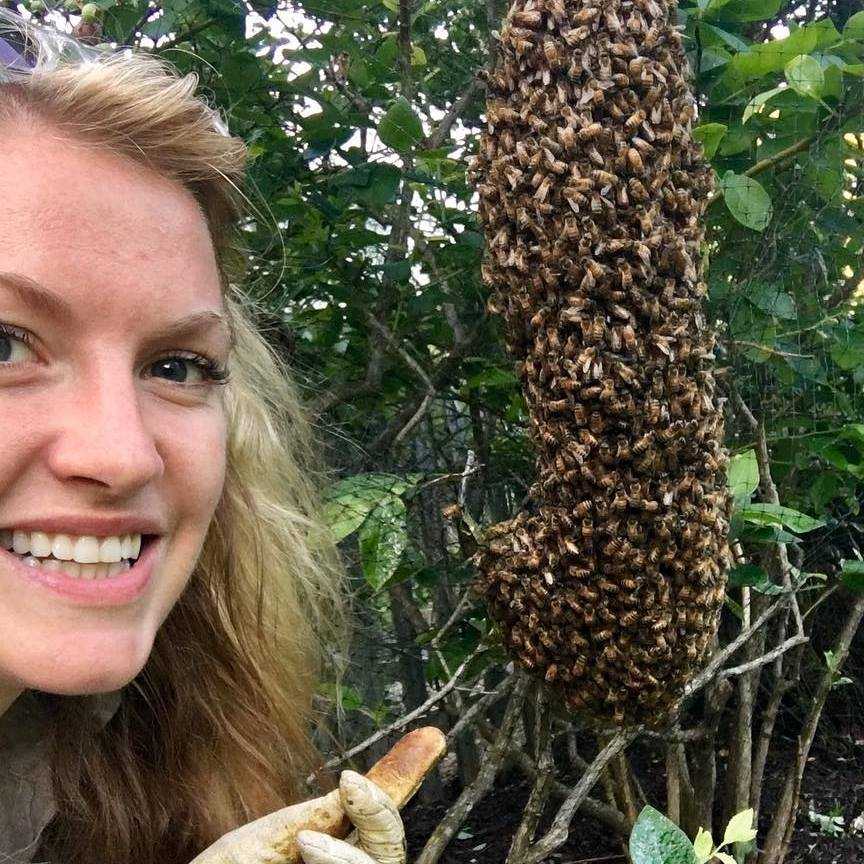 A beekeeper in her native Ohio since she was 14, Dawn graduated from The Ohio State University in 2016 with a B.S. in Biochemistry. In addition to her role as VFA Fellow, she is an account manager with Sema, a Baltimore-based software maintenance developer.
Nick discovered his affinity for beekeeping at the University of Michigan and moved to Baltimore after graduating with a B.A. in History. He began his two-year Fellowship in 2017 and is also the cyber incubator manager at bwtech@UMBC.
For Dawn and Nick – who both participated in the pre-accelerator this past Spring – the F3 Tech Accelerator has offered strategic, real-world experience.
"The unique, agriculture focus of the F3 Tech Accelerator is very exciting and has been invaluable in defining and refining our business prototype," said Nick. "Chris (Hlubb, F3's program manager) and Sam Zappas  (Entrepreneur in Residence), have helped us explore new opportunities within the platform to expand our economic model."
"From an entrepreneur's perspective, Chris is very straightforward and encouraged us to frame business development questions to address our objectives and accelerate our momentum," said Dawn. "It would have taken much longer to determine options and make decisions without his strategic insight."
In Maryland alone, there are more than 3,000 registered beekeepers including commercial (500+ hives), sideliners (50-500 hives) and hobbyists (under 50 hives). However, there is no accessible system to determine the number and condition of those hives because data is either self-reported or only counted by those registered for inspection.
"Agtech advances such as GIS and sensors are helping smaller beekeeping operations – including hobbyists and sideliners – monitor the health of their hives, temperatures, and pollination conditions," said Dawn. "But the key is having a central network with information on availability, logistics, and farm environments to connect these beekeepers and farmers across geographical regions."
She explained that understanding the unique challenges for both beekeeper and farmer requires developing solutions tailored to geographic targets to ease and accelerate pollination services within the various agricultural regions of Maryland and across the region.
Within the next few months they are implementing their first pollination contracts with Mid-Atlantic famers. They intend to expand their presence to the Midwest where both have roots and agricultural contacts, with the goal of increasing accessible and sustainable pollination across the country.