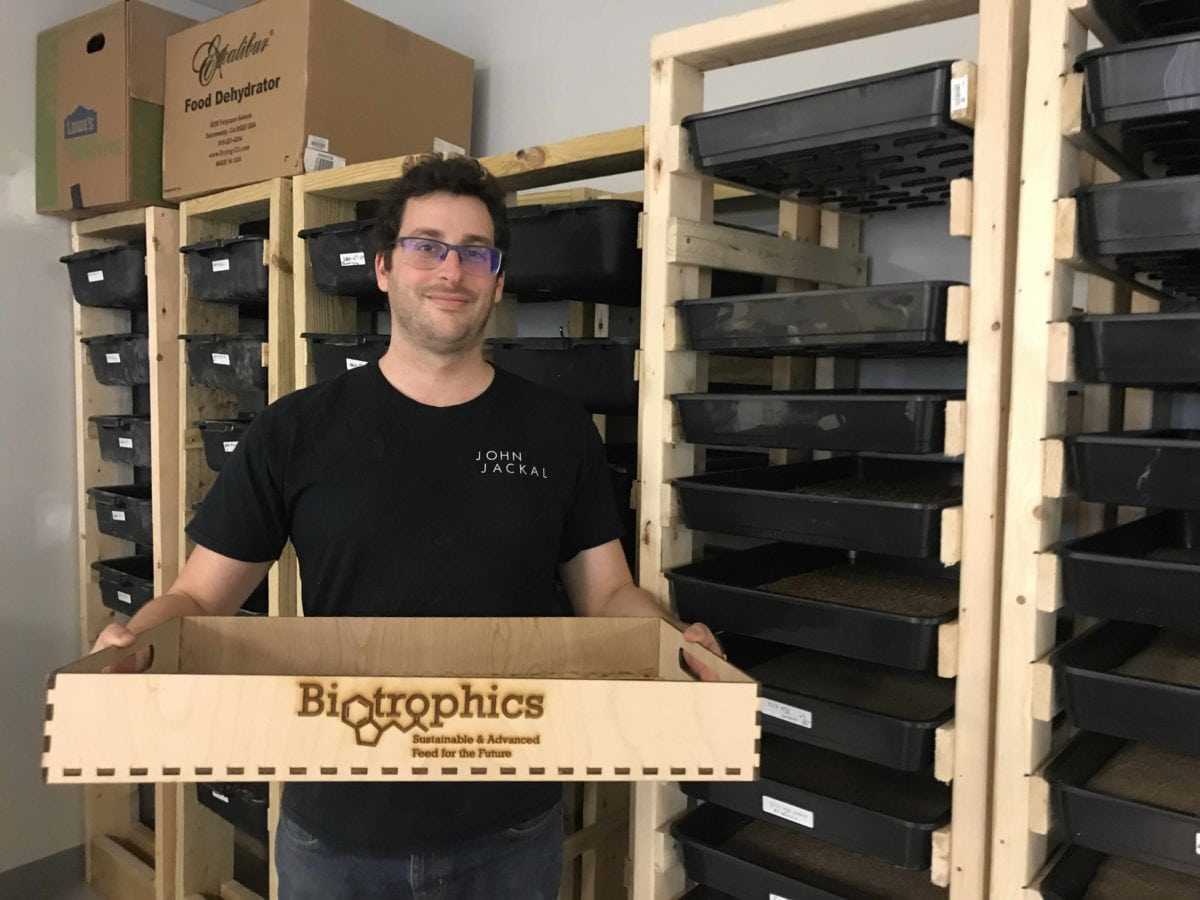 F3 Tech Startup Company Biotrophics Scores Big in Aquaculture Pitch Competition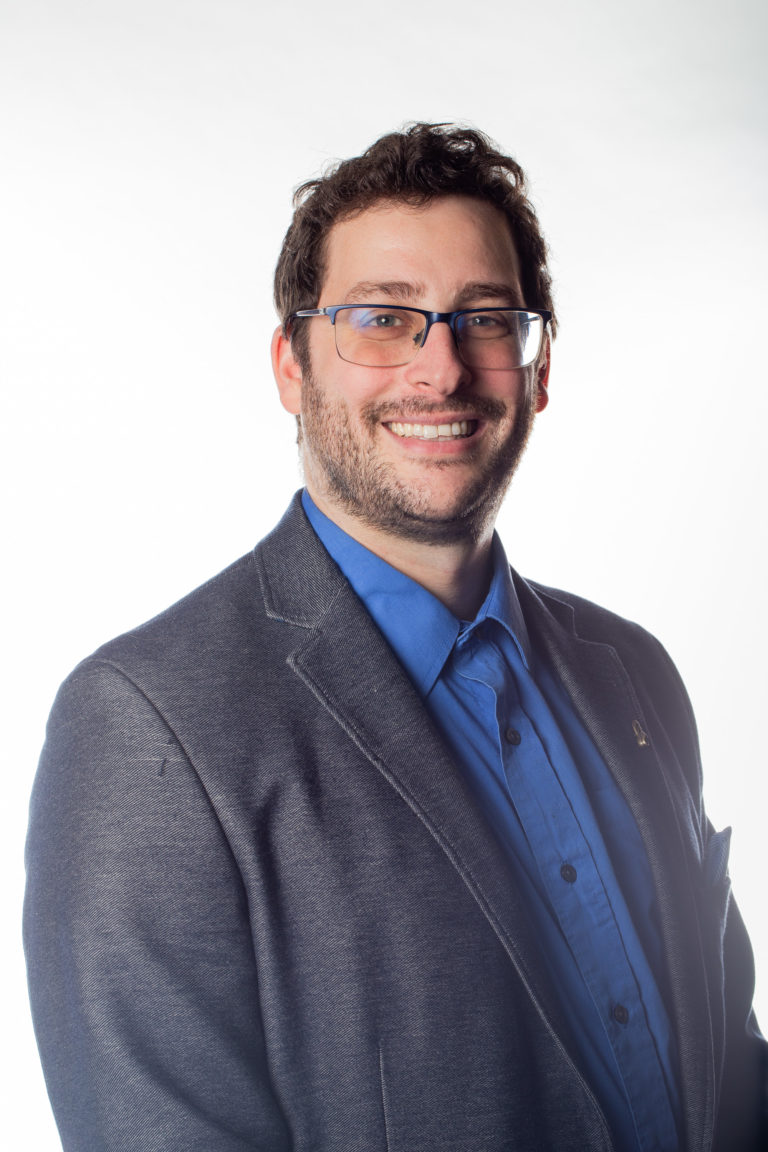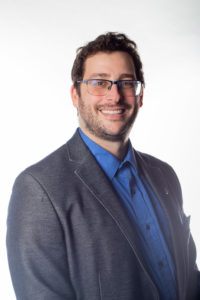 Just two months into the F3 Tech Accelerator, a member of the inaugural class scored big at Fish 2.0 in Baltimore November 8. Following a two-day aquaculture technology workshop at IMET (Institute of Marine and Environmental Technology), Biotrophics founder Sam Glickstein was the audience favorite in a field of 17 startups wrapping up two days of pitch training.
Sam entered the training workshop for the same reason he joined the F3 Tech Accelerator.
"I wanted to be in an environment where information was relevant and relatable," he said. "The aquaculture-specific technology focus of F3 Tech and Fish 2.0 are aligned with and applicable to my work developing sustainable fish feeds."
Sam launched Biotrophics in 2017 after graduating from Goucher College and working for a hydroponic farming company in Texas. After working on Biotrophics for over a year, he received $100,000 from the Maryland Industrial Partnership (MIPS) program to examine the effect of diet on the nutritional composition of mealworms.
Today, Biotrophics is much more than mealworms. Sam envisions insects as the next form of livestock and is developing cost-effective, specialty strains that produce more protein than current animal feed sources including fish meal. Insect protein is used in aquacuo feed carnivorous fish including trout, salmon and arctic char.
"We aim to reduce the cost of meat and seafood by decreasing the farmers largest expense – feed – as well as by increasing the amount of protein options available to the producer."
His original goal was amended in mid-2018 after speaking with potential customers in the animal feed industry; realizing that he would need to produce a better, more protein-rich insect if the company was to be successful – and profitable.
"When I began a second, deeper stage of discovery, I learned that my prospective customers aren't willing to pay more for insects than they do for fish meal. If Biotrophics was going to develop a profitable business model and scalable system, we needed to focus on the organism."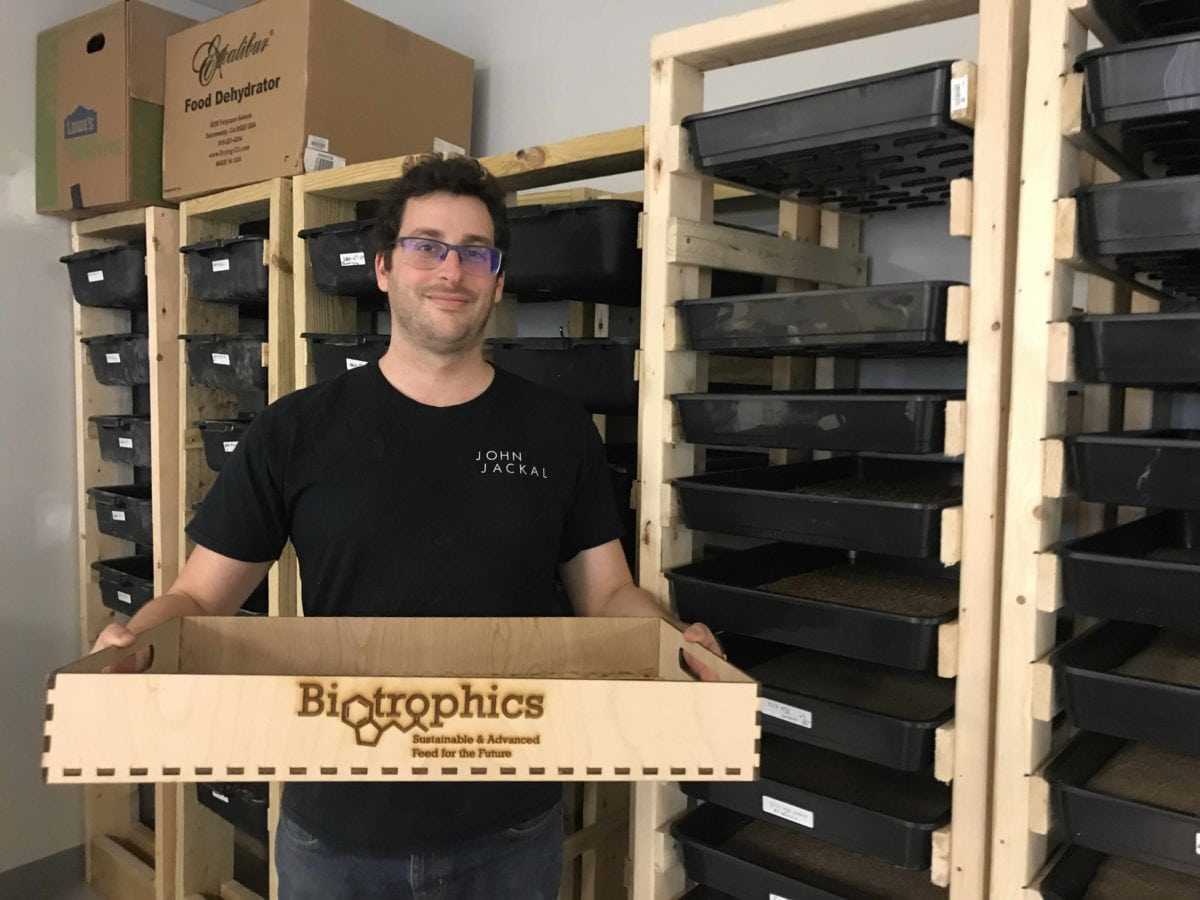 Sam explains that insects are a newer market and most practitioners are focused on scale, not value. Biotrophics is now laser-focused on creating insects with the highest level of protein at the lowest possible cost. He refers to his refined business model as "Biotrophics 2.0." Since March, the company has operated from the Harbor Designs and Manufacturing Center.
Owned and managed by Kevin Barnes and his son Josh, the duo adopted Sam and set him up in a 400-sq. ft. space at their South Baltimore incubator.
"I call it a 'no bullshit' incubator. While we don't have the typical amenities – like ping pong tables and kegs of beer — found in the tech space, at least not yet! What we do have is an incredible support system and synergies to reach our goals."
At The Harbor Innovation Center, Sam met and connected with his current partner on Biotrophics 2.0, Lajos Baranyi. An academician and scientist specializing in tumor immunology and cell biology, Lajos moved to the U.S. in 1998 to work on as a senior research fellow at Walter Reed and has since founded numerous biotech companies. In Sam's view, Lajos is "a certified genius."
"With Lajos' expertise, we're currently testing our biotech method to increase protein by 30% on the cellular level and plan to have results early in Q1. Insects can only partially replace fish meal unless and until we can change the protein profile and allow feed producers to replace their existing feed with our products."
Sam explained the move from partial to full protein replacement allows Biotropics to potentially triple the serviceable market of insects as feed from $10 billion to $30 billion and include pet food and poultry feed. They are currently testing three top forms of insect protein being grown industrially: meal worm, black soldier fly larvae and the house cricket.
With results in hand – and support from the growing F3 Tech ecosystem — Sam will seek investors to hire experts needed to further prove his concepts and conduct detailed testing. Investor funds (capital) will also be used to create the lines of insects and develop an extensive bank to track the organisms through successive generations.
They hope to secure approval by from regulatory agencies – a process already initiated – by 2020 and begin feeding trials in partnership with IMET.
Sam is now participating in the Fish 2.0 online competition process and hopes to have an opportunity to present at Fish 2.0's Global Innovation Forum next November at Stanford University. The always sold out event gives aquaculture entrepreneurs access to investors ready to fund sustainable seafood development businesses.
Ultimately, success for Sam will be realized "I can make a living creating innovations that have a direct, positive and consequential impact on the world."